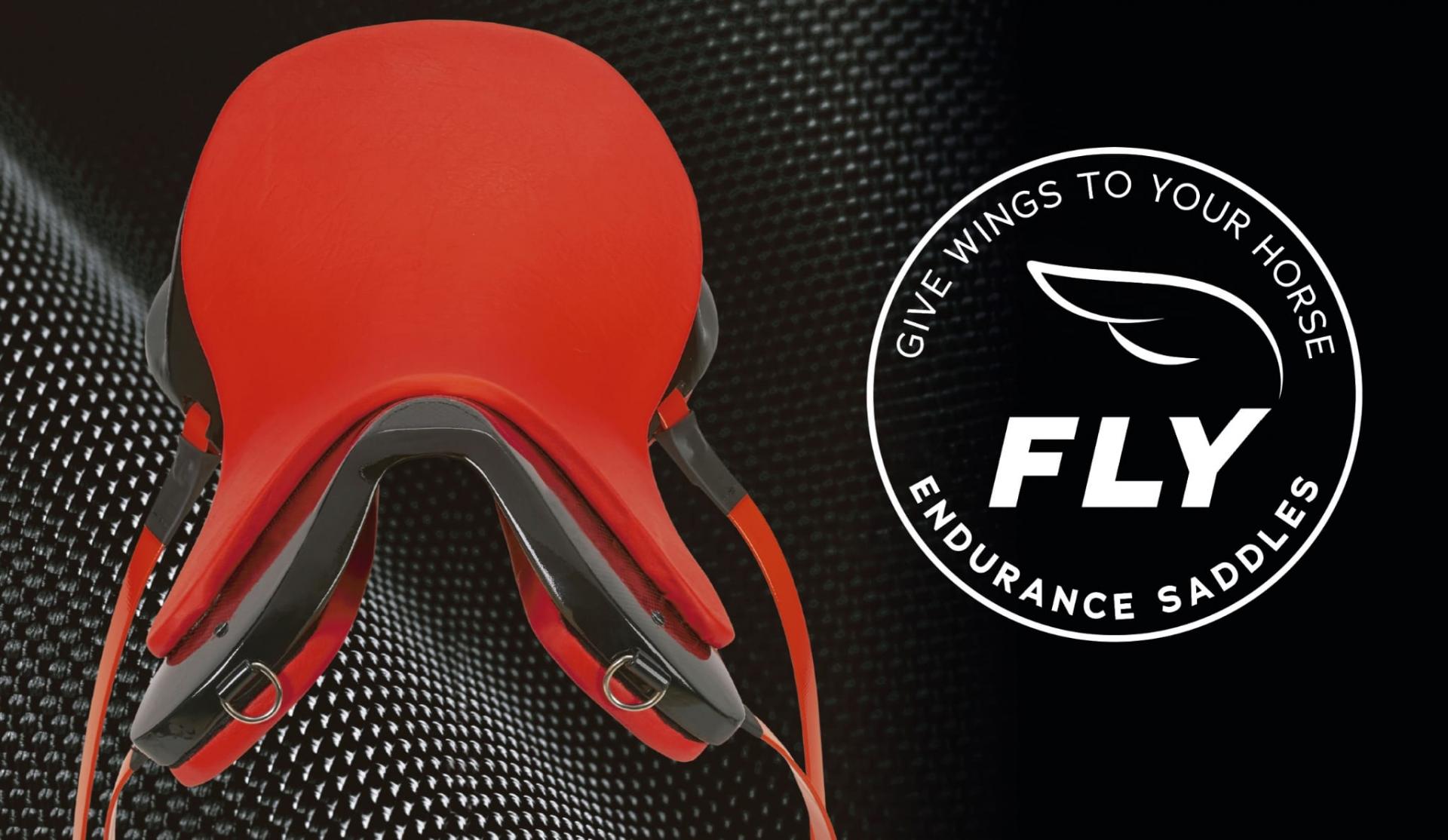 "Give Wings To Your Horse !"
You are on the
FLY
Endurance Saddles
Web Shop
FLY Endurance Saddles : a Revolution in the world of lightweight horse saddles !
Made in Europe, developed and designed in closed collaboration with some of the best international endurance riders, our FLY ultralight carbon saddles (1.300 grams nude / 3.000 grams full equiped with straps, webbers, stirrups and girth), dedicated to equestrian endurance sport, are declined, for instance, in two models : Classixx (flat seat) and Dunexx (deep seat).
For each, you have also the choice between moving panels (better adaptability to different types of horses) or not : Flexx or Fixx.
For Fixx, you have the choice between thin arcade opening (4.0 / 19 cms) or wide (4.+ / 21 cms).
The seats are covered with synthetic memory foams (Sintexx models), or italian resistant and comfortable leather (Luxx models).
All of the saddles are available in a large range of colors and have to respond to a strict level of quality control, even their price stays reasonable (excluded VAT: €1.897,00 for Fixx, €2.145,00 for Flexx). For the high quality leather version (Luxx) of these models, there is a price increase of 20%.
Accessories as bridles, girths, pads, protections, straps, webbers, etc. complete the range of our main products.
You can shop FLY from all around the world on www.flyendurancesaddles.com , excepted from United States of America (USA) : please, use www.enduranceboutique.net
So, now, give Wings to your Horse ! Ride with FLY !
flyendurance@gmail.com
+32 2 520 21 00 (office) or +32 474 55 07 04 (mobile)